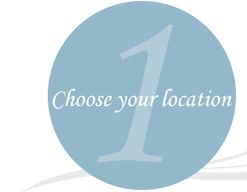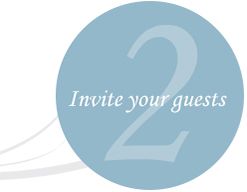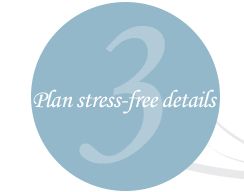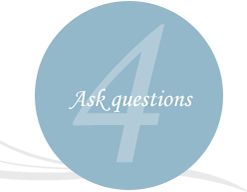 During the booking process we will help you consider possible locations and dates for your destination wedding. We will walk you through accommodations, entertainment and activities available to you, your spouse and your guests. The best part about this step is the variety of destinations to look through. Each offers a unique set of amenities and activities to keep you as active or as relaxed as you wish. If you have a bucket list while abroad or want to explore available excursions, we are happy to go over it with you! Who knows? Not only could you relax poolside, you could also zipline through the rainforest.

Once you have decided on your location, event dates and accommodations, we will inform you of the deposit requirements to lock in your reservation as well as the overall pricing and payment options. In most cases, once you have decided on the location and event dates of your destination wedding, a deposit is all that is necessary to lock in your plans and we can schedule a pre-travel due date for the remaining balance.
We understand that through the planning process the number of your guests may fluctuate. We are more than happy to help accommodate everyone. Discounts and special offers may be available to you during your booking and will be applied to your account, if you qualify. Yet another great perk in using a travel agent to help plan your ultimate destination wedding. We are informed of all available promotions and work hard to get you the best possible deals.

We will help you research options that will accommodate your specific needs and style. Our staff is knowledgeable on a variety of hotels across the globe and can help you find the perfect fit for your dream wedding and honeymoon.
In choosing the perfect location, some areas of inspiration we will explore include the following:
Culture
We know the definition of paradise is often different to each couple we meet. What kind of atmosphere do you desire from a resort, its surroundings and the people? Maybe you want a laid-back remote beach, or an upbeat downtown city? What about a combination of the two? We can make that happen! Oh, and the food! We certainly didn't forget about that. If getting that certain flavor of cuisine is among your must-haves, we'll make sure to satisfy your palate!
Resort Accommodations
You might be amazed what some resorts have to offer. Amenities such as swim-up pool bars and shaded palapa lounge chairs, complimentary sports and water activities, all-inclusive meals and drinks, evening shows and entertainment, kids clubs and amenities for the little ones, spa treatments and so much more can be available to you! We'll go over all of this as well as the resort layout, the restaurants and the room categories to help you make your decision.
Optional Adventures
If you're looking to indulge in some off-resort entertainment or sightseeing, you have the choice to plan these adventures ahead of time or we can connect you to a representative who will help you make arrangements after you arrive at the resort. Our agents have personal insights into many of the tours and excursions available and are happy to provide exclusive details that a guide book can't. Whether you want to swim with the dolphins in Cancun, feed stingrays and nerf sharks in Punta Cana, or sip homemade Mama Lucia Tequila in Puerto Vallarta, we will make it happen!
Special Needs
If you or a member of your group has a special need or needs extra assistance, please let us know so we can point you in the right direction of which resort, or room type, would fit them best. We want you and your guests to feel comfortable and welcome during this joyous event.
Travel Time
Travel times and routes vary between departure cities. Our agents can manage multiple itineraries to make sure wherever your guests are coming from, you will all arrive at the same place.

Between separate bookings, different departure cities, room upgrade requests and special needs, we will make sure your loved ones arrive for the big day and are taken care of! Many guests decide to take this opportunity and turn it into a mini-vacation for themselves. Afterall, they are in paradise! Your guests have the option to stay for as many or as few days as they would like. Our team will prepare their lodging and gladly book separate excursions for them. It's the perfect opportunity to fully experience your destination and make even more memories that will last a lifetime.

Our expertise will certainly make the booking process of your destination wedding as smooth as possible, but we know first-hand that the specific details of the event are best left for the wedding coordinator who is more experienced in meeting the exact needs within their resort. Therefore, we will initiate the relationship between yourself and the on-site wedding planner so you can rest assured you'll have the best guidance in planning the details of your dream wedding.
From the wedding colors, floral arrangements, the cake, spa appointments and everything in between, the wedding coordinator and 4DiscountTravel will be there to guide you through.
We won't let you forget about the common extras and amenities that are right in front of you! A rehearsal dinner the night before, a photographer, music and entertainment, cocktail hour with hors d'ouevres and a reception celebration are all services that may be available.
Upon arrival, you will have a brief consultation to review all event details and preview the venue.
Wedding day support from the on-site wedding coordinator for last minute changes and final touches.
To download and print a full checklist of your wedding preparations click here.

Before you leave for your destination wedding, your experienced agent will review the necessary documents, helpful packing tips, ways to convert currency, accommodations and additional information with you and your soon-to-be spouse. Rest assured that at this point every possible detail has been taken care of. Soon you will be on your way to making your dream wedding and honeymoon a reality.